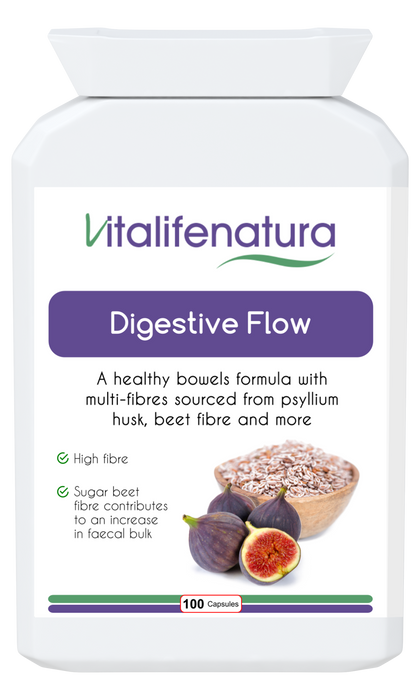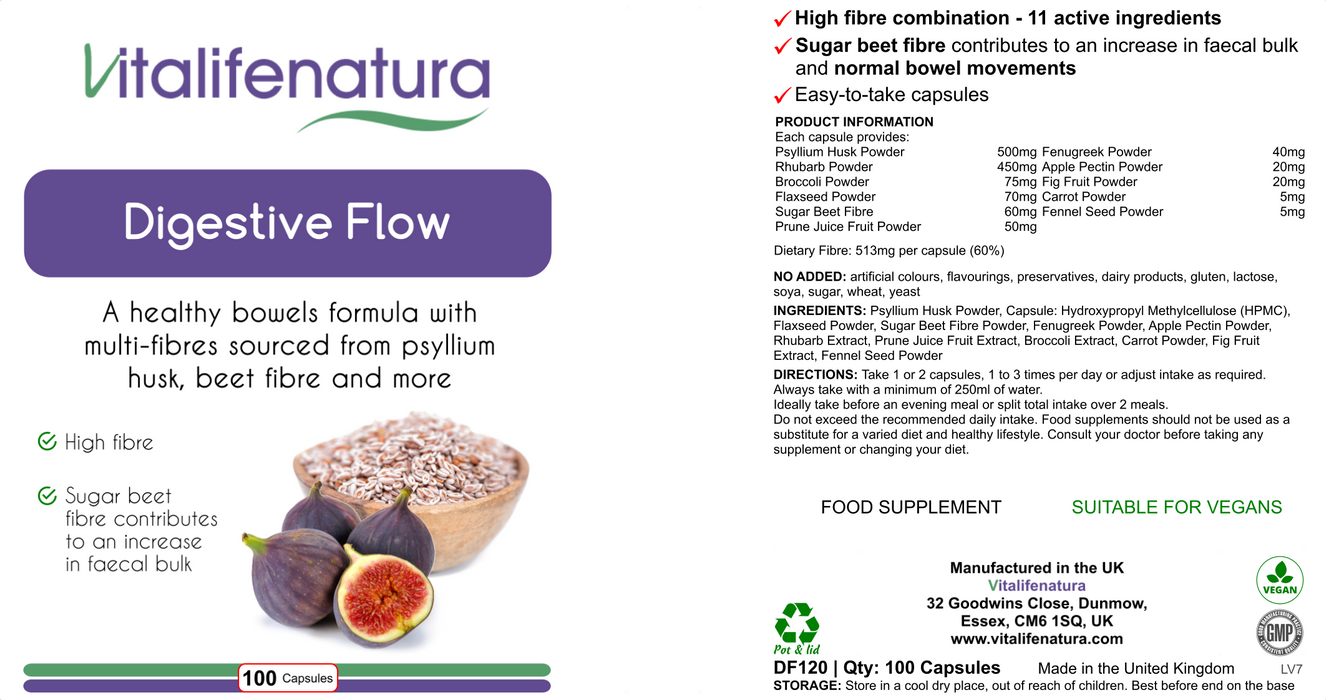 Digestive Flow 100 capsules
A multi-fibre formula in capsules, derived from a combination of psyllium husk, flaxseed, sugar beet, fenugreek, apple pectin, fennel seed, rhubarb, prune juice fruit extract, broccoli, carrot and fig fruit.
Digestive Flow is a high fibre food supplement, which provides a combination of both insoluble and soluble fibre. This combination is more than just roughage - it also provides cellulose, pectin, hemicellulose, lignin and gums.
Sugar beet fibre, in particular, has been added to help contribute to bulk.
Take 1 or 2 capsules, 1 to 3 times per day or adjust intake as required. Always take with a minimum of 250ml of water. Ideally take before an evening meal or split total intake over 2 meals.
Dietary fibre: 513mg per capsule.
Psyllium Husk Powder, Capsule: Hydroxypropyl Methylcellulose (HPMC), Flaxseed Powder, Sugar Beet Fibre Powder, Fenugreek Powder, Apple Pectin Powder, Rhubarb Extract, Prune Juice Fruit Extract, Broccoli Extract, Carrot Powder, Fig Fruit Extract, Fennel Seed Powder.
Contains no added: artificial colours, flavourings, preservatives, dairy products, gluten, lactose, soya, sugar, wheat or yeast.
Suitable for vegetarians and vegans.